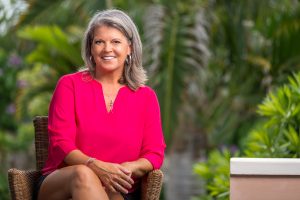 Hi! Thanks for stopping by. I'm glad you're here. As a freelance writer with a multi-decade career under my belt, I've been writing and managing content as long as I can remember. 
I've been a lot of things along the way – lawyer, magazine editor, content creator, corporate trainer, event manager, and even a scuba diving instructor. That last one was the most adventurous!
But throughout all my iterations, one thing has never changed – I am the "go to" when anyone needs compelling copy for their print or digital presence.
The subject matter I've tackled as a freelance writer is wide and varied, from finance and law to beauty and travel. My exceptional research skills (honed during my 10+ years as a litigation attorney) allow me to write authoritatively about most topics. 
My client roster is equally diverse. I work with print and digital publications, lawyers, technology, cybersecurity, SaaS start-ups, real estate brokers, travel professionals, hoteliers, yacht builders, and trade associations.
I have an informed, global point-of-view, earned by extensive international travel and 12 years abroad as an expat. I've called London, the Dutch Caribbean island of Bonaire, and Guernsey, a British territory off the coast of France, all home. These days, I split my time between Seattle, WA, USA and Bonaire.
I balance my hours behind a computer screen pursuing my favorite activities – kitesurfing, scuba diving, hiking, and skiing. And when I'm not doing that, I'm hanging out with my two rescue dogs, Sol and Bula, and my spicy cat, Marley.